At 6'8", Tim McFerran is hard to miss. Growing up, Tim had an early indoctrination into basketball camps, his dad owned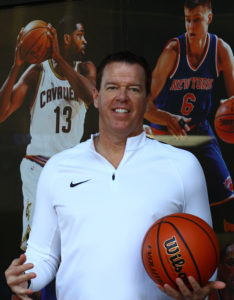 the oldest basketball camp in the world.  Tim worked hard in basketball and played in his first varsity game while still a 14-year-old freshman in high school.  Tim's skills contributed to his high school team being ranked among the top in the nation, before losing in the state playoffs to eventual state champion.   A former standout college basketball player, playing for Geoff Petrie, former NBA GM of the Year and Rick Adelman, former top NBA coach, Tim was the consummate team player who at various times lead the team in scoring, rebounds, assists and blocked shots. After college Tim was invited to play in the Los Angeles free agent Summer League and fielded several offers to play professional basketball overseas.  Tim played in several top-level semi-pro basketball tournaments winning the Standard Insurance 3-on-3 Tournament for the state of Oregon, placing 3rd in the Arizona Hoop It Up tournament and winning the MVP of a summer league in Corvallis, Oregon that included several NBA players.
Tim eventually turned his high basketball IQ into teaching basketball skills working with top NBA players and teams.  Tim operated basketball camps for some of the biggest names in basketball, like Charles Barkley, the Phoenix Suns, Chris Webber, the Sacramento Kings, former NBA All-Star, and Kansas standout Danny Manning, Jack Ramsay and the Portland Trailblazers. Tim's innovative, yet structured skill teaching camps were the biggest in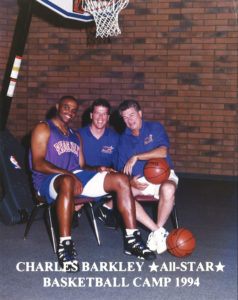 the country in terms of camp attendance, with several camps attracting more than 850 attendees.  Tim soon became one of the most sought-after Camp Director/Operators in summer camps.
Since creating Top Dawg Basketball Enterprises, Tim has conducted volunteer basketball camps and clinics around the world including South Africa, Turkey, Belgium, and Peru. Although basketball camps were both challenging and rewarding summer work, Tim spent a great majority of his time in successful careers as Corporate Vice President in a global consumer products company and most recently as the CEO and President of a global skateboarding events company and the head of a skateboarding governing body that helped get skateboarding into the 2020 Olympic Games.  Tim is also media savvy and an accomplished public speaker who has had speaking engagements on four continents and will teach a social responsibility class for the young athletes.
Although Tim's skateboarding innovations revolutionized the skateboarding contest and paved the way for skateboarding inclusion into the Olympics, Tim's competitive spirit and passion for basketball has brought him back to Top Dawg. He has created some very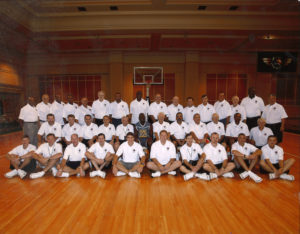 innovative new concepts in basketball, including the Top Dawg All-Star Basketball Camps, which will focus on not only teaching advanced level skills to top returning high school athletes, but Tim's unique marketing concepts and media experience will help to promote these top athletes to colleges and scouts around the world.  Tim has always been an accomplished 3-point shooter and today's game has changed the focus from pounding the ball inside to spreading the court and creating high-quality 3-point attempts.  "Our all-star camp for elite athletes will teach you the skills to help you improve your 3-point shot, from getting open, to the quick release needed for today's fast pace game".
There are many differences between a Top Dawg camp and other elite level camps;
Skills and training methods developed out of my years of relationships with NBA players and teams
Recruiting tools to help you get noticed by college basketball coaches
We have a highly technical team of filmers, editors, copywriters, publicists and PR people that can record these athlete's performance against their peers and create a very convincing story to support their consideration for scholarships and help to create a name and following for these young athletes
Tim will rely on top level coaching to carry out his structured teaching and skills training regimes, designed to get the most potential from today's athletes. "If you want to become a better player, I can think of no better camp for you to do it in".